Geomega ready to scale up REE recycling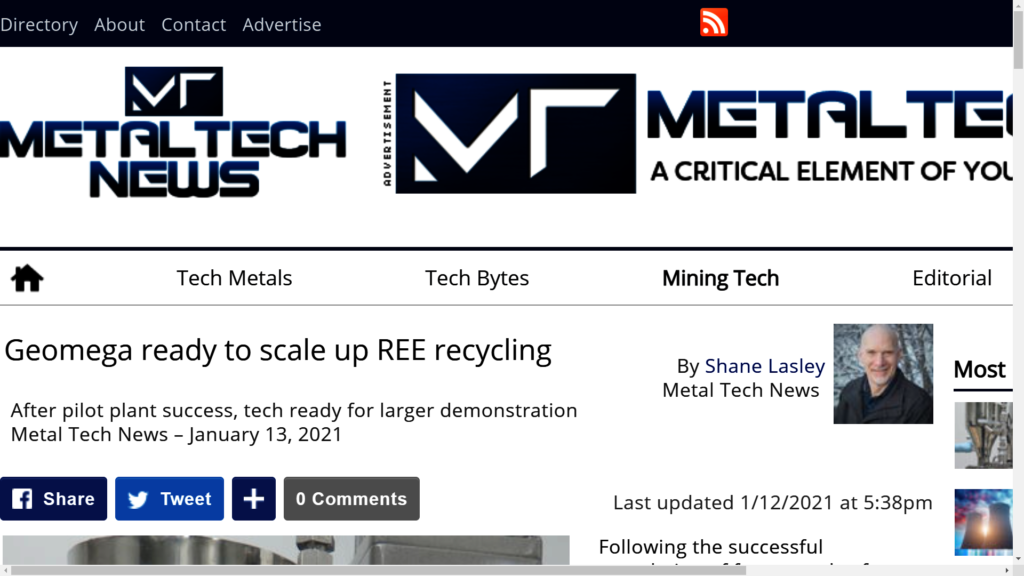 —

"We fully expect 2021 to be a transformational year for Geomega shareholders with the upcoming construction of the demonstration plant and its start of production of rare earth oxide using recycled magnets, a first in the Western world," said Mugerman. "Geomega is looking forward to providing the required clean technology in the critical metal space to achieve a circular economy for rare earth magnets with its initial demonstration plant to be showcased in St-Bruno, Quebec."
Geomega says the pilot plant testing has also validated and facilitated equipment selection for the construction of a larger demonstration plant in Saint-Bruno, Quebec.
In the meantime, the company expects to continue running the pilot unit on an as needed basis to test various types of feed materials it receives on a regular basis and to produce additional material for testing by various end users.
Shane Lasley, Metal Tech News
With more than 13 years of covering mining, Shane has become renowned for his insights and and in-depth analysis of mining, mineral exploration and technology metals.
Email: publisher@metaltechnews.com
Phone: 907-726-1095